Board Budget Review Meeting Convened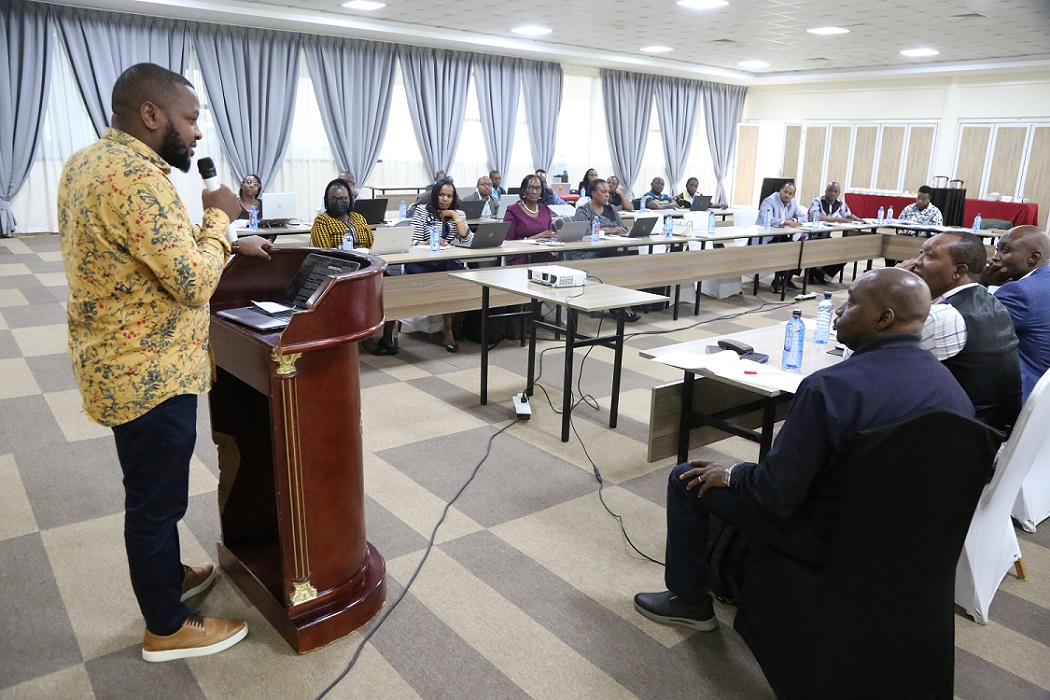 The Company last week convened a retreat for the Board of Directors to review the budget for the Financial Year 2023/2024. The three-day workshop was officially opened by the Board Chairman, Arnold Karanja.
The Chairman thanked the management for their efforts in coming up with the draft budgets that will inform decision-making in the next financial year.
"This budget workshop forms a basis of how the Company will operate its next financial year. I want to thank the entire management led by the finance team for their effort in preparing the draft budget." He said.
He added that good governance is key to the success of the projects and programmes that the Company intends to roll out in the next financial year.
"My personal resolve is that good governance leads to good decisions and our interaction here will be a guide to how we will deliver our mandate. Your presence here is a surety to the task that we as a board have and together I believe we shall steer the Company to the necessary heights of excellence in service delivery." He added.
 The Managing Director, Eng. Nahason Muguna, reiterated that the Company's revenue is self-funded and called upon the management to ensure equitable and consistent supply of water and prompt collection of revenue to keep the organization running.
Presentations on budget preparation cycle, statements on comprehensive income, status of budget implementation 2022/2023, water production, Non-Revenue Water, revenue generation were made to the Board.
Others included: personnel cost, operational expenses, capital expenditure (water & sewerage, ICT) as well as procurement plan and re-branding.
The themed for 2023/2024 financial year is christened: "Up-scaling operational efficiency in provision of water and sewerage services." The clarion call is centered on improvement of service delivery to our customers requiring collective effort from all quarters.
County Executive Committee Member for Green Nairobi (Environment, Water, Food and Agriculture) Ms. Maureen Njeri, who also doubles up as the Board Member, presided over the closing session. She called for teamwork and sector collaborations to ensure realization of Nairobi City County Government's Water and Sanitation goals as outlined in the 2023-2028 County Integrated Development Plan (CIDP) and H.E. The Governor's Vision of being "A City of Order, Dignity, Hope and Opportunities for All." is attained.
Board Vice Chairman Beryl Lillian Okumu was in attendance together with other Board Members: Emmah Muthoni Mukuhi (Head of Finance Committee) , Cedric Alaro ( Head of Technical, Commercial, and ICT Committee) Rose Esther Muthoni Wamuiya ( Head of Audit, Risk and Governance Committee) Johnstone Mukabwa (Head of Human Resource, Administration, and Communications Committee), Robow Hassan Mohammed, Oscar Omoke and Maureen Njeri.