The Simplified Sewer System (SSS) project being carried out by Nairobi City Water & Sewerage Company (NCWSC) and its stakeholders at Mosque Road within Mukuru Kwa Rueben is on course as planned. The Pilot project entails extension and improvement of the sewer network to ensure proper sanitation management and disposal for Kwa Rueben residents and demonstrate the effectiveness of simplified sewers in addressing sanitation challenges in informal areas.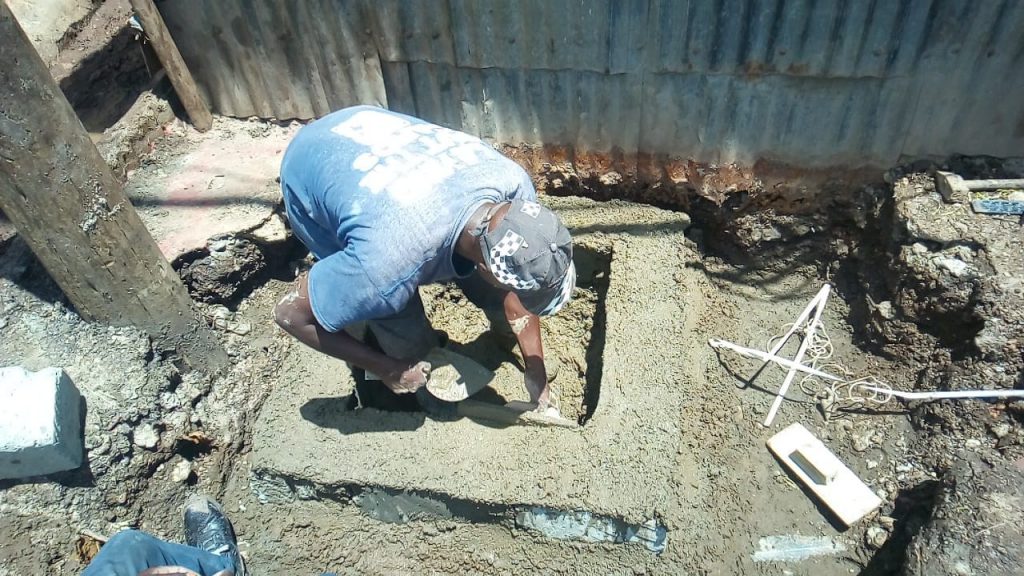 So far, 46 customers have been connected to the Sewer and 70 inspection chambers having constructed. Construction of Pre-Paid Dispensers (PPDs) structures is in progress with a 720m stretch covered. The sewer network is about 1.44km and water network is 1.61Km respectively. The sewer and water extensions involves improvement of the water distribution lines to enhance the supply to the customers through Pre-Paid Dispensers (PPDs) and individual household connections would be factored in.
Once complete, the Pilot Project will benefit 3,000 residents. The area earmarked for the pilot project is densely populated covering an area of about 0.25 Km2 and is part of the Special Planning Area (SPA) Gazetted by the government. The Simplified Sewer Project is funded by ONE Foundation and overseen by Nairobi Metropolitan Services (NMS), Water Services for the Urban Poor (WSUP), Mukuru Special Planning Area (SPA) teams and NCWSC.